On my test device the screen to configure the "Messages" notification category looks like this: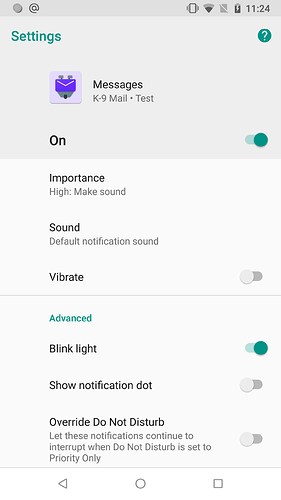 The "Blink light" option needs to be enabled before K-9 Mail will allow you to change the notification light color (until then the setting is grayed out).
Some device vendors seem to ship modified Android versions that won't allow you to enable the notification light. Some don't even allow you to configure a custom notification sound.