Hello,
I am using K9 to fetch and send mails from two email accounts @freemail.hu.
Since the latest update to 6.202, I'm getting authentication failure messages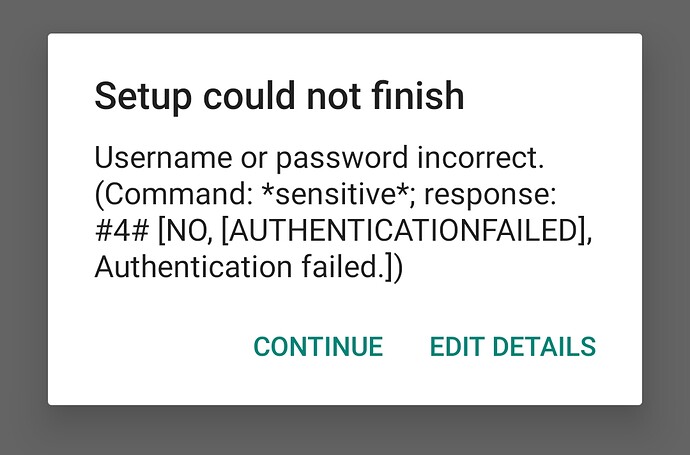 It worked okay in version 6.201
I've tried deleting my accounts and start from scratch, to no avail.
The instructions pertaining to my account settings can be found here:
https://accounts.freemail.hu/a/help/faq/clients#uj-feluletu-fiokom-van
Alas, only in Hungarian

The Google translate version is here Freemail - Levelező Kliens beállítása
"I have a new interface account."
It would be nice if it could be looked into.