there's one thing I ever liked from k9, to possibility to view SEPARATE emails account on the first screen, like this.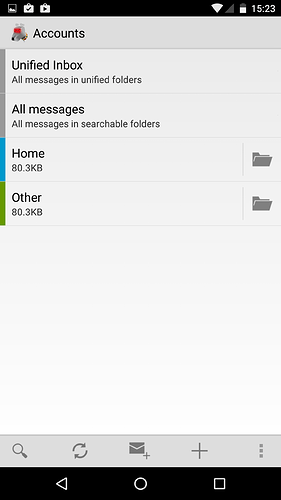 I hate the unified email home, or viewing account per account new emails. I love to have a quick look on what mail have new messages.
I tried the beta version and you can oly choos to view one account at a time, or the unified message view. like google mail. There is a chance/mode to have the "per account" view on startup?