Hi,
I try to setup my outllook.com account, but I can't grant permission for K-9. A message popup and say that the page "msauth://com.fsck.k9/Dx8yUsuhyU3dYYba1aA16Wxu5eM%3D?code=M.R3_BL2.65654b7e-994b-b10c-fe7f-36f79473a9e0&state=EK7lee5tASldCIVIjISfkg" seem to be deffinitivly moved or encountering problems.
Here are some screenshots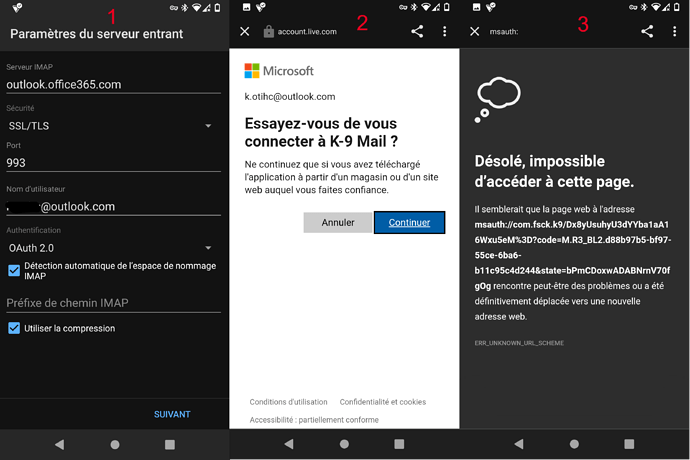 Sorry it's in french.
1 - First I fill my account details.
2 - Then I log in to Microsoft.
3 - When I click to grant permission for K-9 the following message appears.
anybody to help me ?