Dear Cketti, dear Bytehamster!
Unfortunately i've found no way to contact you directly on this site, so I try it with an new topic in this forum and hope you'll read it.
My name is Stefan from Bamberg, Franconia (Germany). I´m working with K9 for at least five years and the K9-App was always my favorite email-client using my smartphone. However it is not easy to understand all the details of this wonderful app, especially when your not an expert in IT. It's quite necessary to invest much time in order to comprehend K9 and its details.
That's why I decided to create a short K9-DOCUMENTATION (format: PDF, 7 pages) for German speaking users. You can find it at the appendix. It can be used directly online or printed. If you want to offer this documentation your (German speaking) user community you can do this. Perhaps these kinds of assistance could widen the whole user group.
With the best wishes from Franconia to California (?)
Stefan Reichert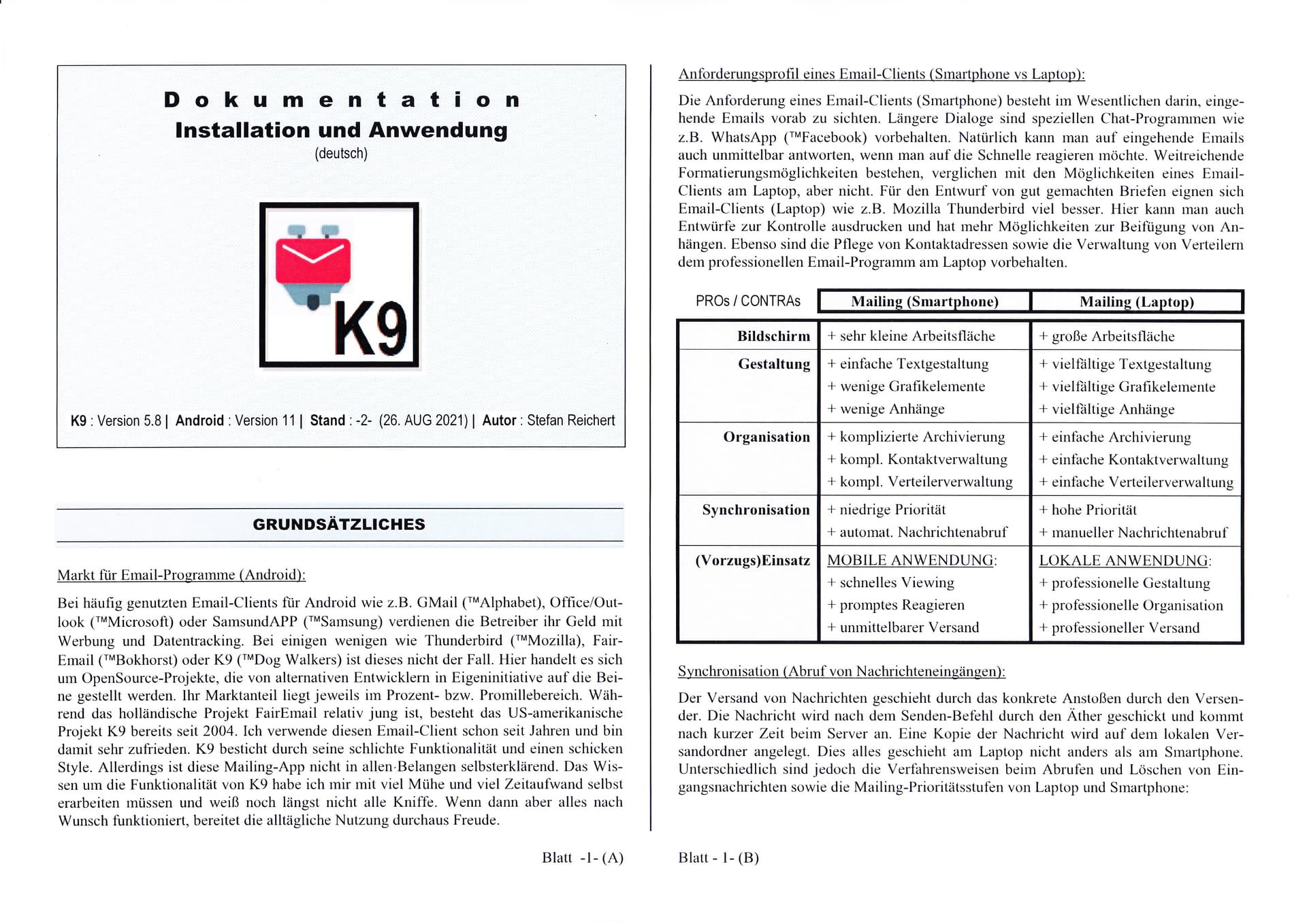 k-9_documentation.pdf (164.8 KB)