I saw in 5.804 that a scrollbar was added. I use more than 1000 folders and directly tried if it is working.
Unfortunately it does not work for me. On my Samsung S20 Ultra it is a slider approxemately 1 mm width that I can't select with my finger.
Is that correct? Is this slider to small?
The slider in the Inbox mail list works fine and I can select that slider. But this one has a width from approxemately 2 mm and is for me easy to select on the edge on the right site of the screen.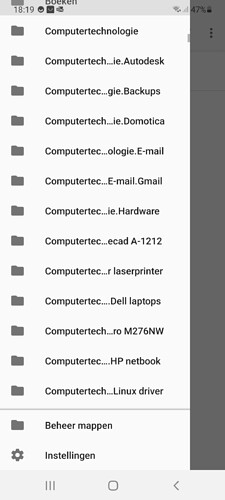 See right upper corner…