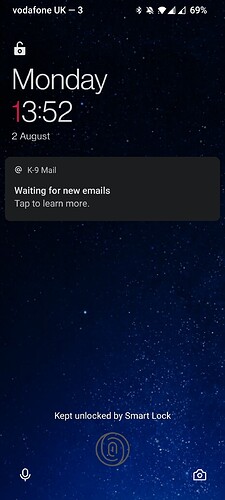 Since the new update, there is a persistent notification from K9, "waiting for new emails"
I have checked all the notification options to turn off that particular notification on my phone notification settings and on the K9 app notification settings.
The only way to remove the unwanted persistent message is to toggle the notifications off and back on, but after say 20 minutes, the persistent message returns.
It cannot be swiped away…
I am on Android 11.
I would like to remove the unnecessary persistent icon and message.