Hi,
On my new ASUS Zenfone MAX Pro M1 with LineageOS 16 and K9 Email 5.7.24 the LED & Vibrate notification settings are missing from Settings -> Accounts -> Notifications.
My previous phone Xiaomi Mi Max with LineageOS 14.1 and the same K9 Email 5.7.24 those settings are present.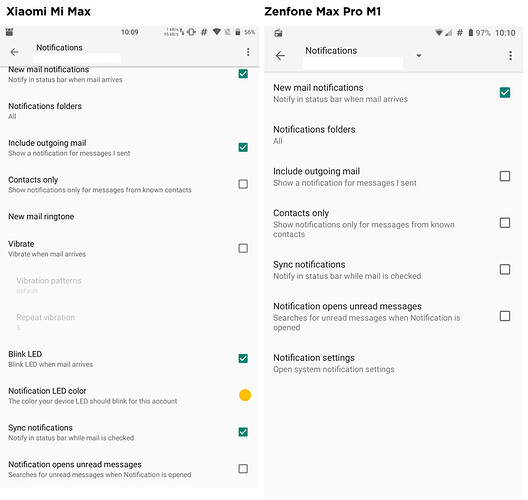 The only difference is I don't have any gapps nor google framworks on my new Zenfone Max Pro M1, and on the Mi Max I had Microg installed but only for the GPS.
Does anyone else have this problem?
Thanks,