Hello,
I noticed wrong translation when cancelling message.
Cancellation form says "discard the message" with buttons "discard" and "cancel" I guess, in Czech both buttons says "zrušit" which means to cancel. So it's unclear which button does what.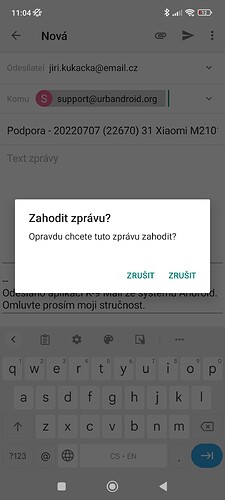 Please either change "discard" to "zahodit" and "cancel" to "zpět"/"nezahodit"/"zrušit".
Thank you.