I had to re-add one of my AOL accounts due to a sudden mysterious "server authenticiation error" the other day and now I'm not receiving any notifications for this account just this: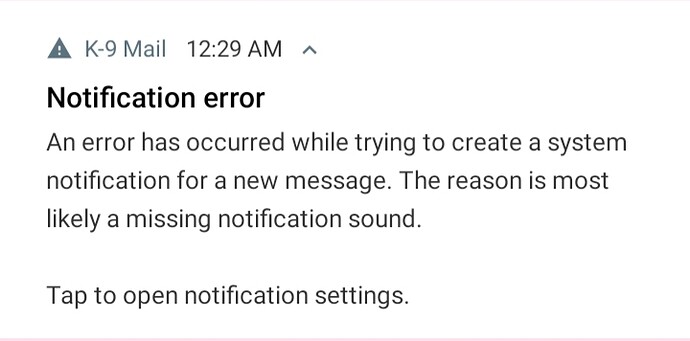 I have checked the "missing sound" and it is present on my phone. I also tried a different notification sound but the error just pops up again. I have K9 excluded from all power saving/optimizing settings, have autosync set to always, all notifications are enabled. I even went so far as to turn off and on my phone and clear the app cache. Also I tried moving it from SD card back to the phone with no luck!
I don't know what I could be doing wrong since my other AOL account, which has a different notification sound set to it, DOES NOT have this problem. I'm at my wit's end here.