I am a developer, fluent in Java development, but a beginner in Android development. I would like to start developing some potential changes to the K9 code, that I would submit as a potential Pull Request.
I have done the basics already: I created my own fork of the K9 GitHub repo, set up Android Studio and imported the K9 app, and I can build and run it on the emulator.

I want to try to develop solutions for (e.g.) Issues #5466 and #5467, which obviously requires modifications to the fragments in the Navigation Drawer (see screenshots below). – But it seems those fragments are not pre-created layouts in the IDE but instead they seem to be created dynamically on the fly (??). => So can one of the developers kindly give me some clues about where these fragments are built (visually / xml) and coded (functionally / java)? Apologies for asking such a question, but K9 seems to be a historical hybrid of Java code and Kotlin, so it is quite difficult for me as a newcomer to navigate around the codebase.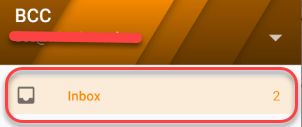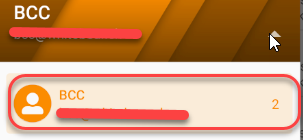 ---